How to transplant eyebrows: As in hair transplantation, FUE technique is used in eyebrow transplantation. In this technique, the necessary treatment is applied thanks to the hairs taken from the nape root. We can say that a painless treatment process awaits you with short sessions. Roots taken one by one are integrated into the opened slots. These slots are then closed one by one.
How is eyebrow transplantation performed with the FUE Technique?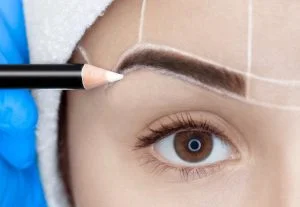 The biggest reason why the Fue method is preferred in eyebrow transplantation, which is a very similar treatment method with hair transplantation, is that it does not leave scars. It should also be noted that there are many patients who have eyebrows transplanted with this method. It would not be wrong to state that generally women are more in number. If there are live hair follicles or hair follicles, it is very easy to do the treatment, so it is worth noting that there is no process that will put you in trouble.
Eyebrow transplantation with FUE technique
FUT method is not preferred in any way in eyebrow transplantation because it is not very effective in narrow areas because it has both scars and bulk purchase and it is a more troublesome method. We have mentioned the Fue method before. With this method, you can have healthier and more natural eyebrows. Let's go beyond the question of how to do eyebrow transplantation. Will we have any problems after hair transplant? Questions like these are asked a lot. We would like to answer this question, albeit briefly. We can guarantee that you will not have any problems after eyebrow transplantation.
As Hair-Med, we carry out eyebrow transplants using the FUE technique in Turkey. You can find detailed information at hair-med.com.